Nursing home Furusato for the elderly has
the same "life"
as before

In the elderly nursing home Furusato, the tenants, the family and the staff of the Furusato were connected with a firm bond I want to be a "one big family".
Remember that there is a life in the Furusato as an extension of the life that has been sent so far
With the feeling of respect for the client' lives, we continue to support you to live in peace until the end of the period.
"Furusato" is full of smiles and smiles of clients and staff every day.
We believe that there is a life that makes you laugh heartily because of the relationship of trust like 'family'.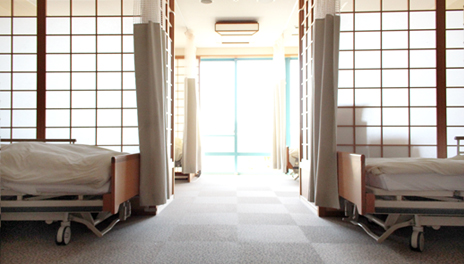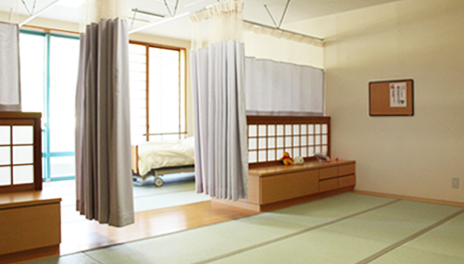 Order to cherish the past life style
Japanese and Western-style rooms are available for your room.
For those who do not like beds, Japanese-style rooms
with tatami mats are also available.
(The staff will prepare and clean up the futons)
As we use shoji for partitioning of quadruple room
The sunlight reaches every corner of the room.
Furniture and accessories used at home.
If you enter the room size and quantity please bring it freely.
Please create your own space.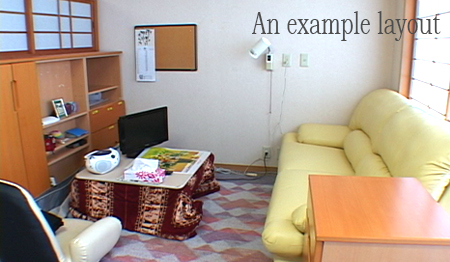 The sea can be seen from the hall of the nursing home Furusato.
You can spend a relaxed daily life while looking at the sea of familiar Tarumi Awaji Island and distant Kii Peninsula.
We wants clients to have "joy of eating" forever.
Since the establishment, in the Furusato, we have been particular about delicious meals from the idea that "food is the source of energy".
Three meals and three o'clock snacks are all handcrafted in the kitchen on the first floor and offer "made up".
You will have to bathe as much as possible while looking at your physical condition.
The image of the large public bath of the hotel ,while enjoying the bath of the bath and the
Japanese rock garden.
Please relax slowly.
Please rest assured that we are fully equipped with a chair-in bath, a mist bath, etc.
To be kept sitting in a chair according to your physical condition.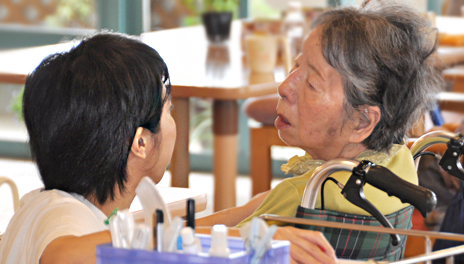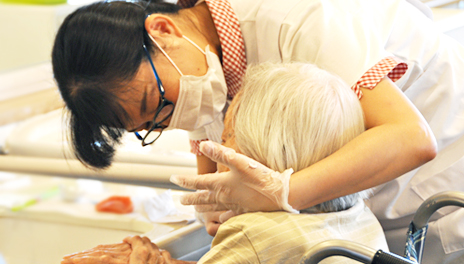 From temperature, blood pressure, oral care to help with medication.
Resident nurses support daily health management.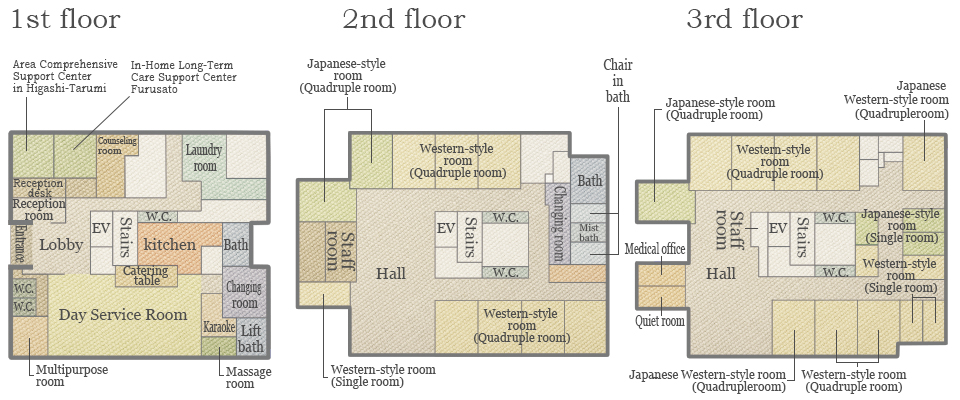 This floor map is on the north side (mountain side)
The lower side shows the south side (sea side)